PAEC Center Program
Principal: Kimberly Baratta
Assistant Principal: Inga Ezerins
Main Office Phone Number: 708-450-2129
PAEC Center provides programs designed to address the needs of special education students ranging in age from three years old to the day before their 22nd birthday. The programs include a range of interventions for students with autism, multiple disabilities and cognitive disabilities.
Students receive specialized therapies that are included in their Individual Educational Plans. Those therapies might include social work, speech/language therapy, physical or occupational therapy, adaptive physical education program, vision and hearing itinerant services.
PAEC Center programming includes prevocational/vocational training, functional academics, receptive/ expressive language intervention, large and small motor skills training, social skills training, community based education and daily living skills. Transition planning goals are established and monitored beginning at age fourteen to prepare students for successful post-secondary living and vocational options.
The PAEC Center Transition Program, located at the Beverly Center in Broadview, provides a curriculum that facilitates development of life skills for 18-21 year old students. The program provides job training sites, supported employment and competitive jobs, and community/mobility training through public transportation. The Transition Program develops life skills, applied academic skills, vocational skills and independence in accessing community sites. The mission is to prepare students with a range of skills necessary for successful transition to a range of adult options.
PAEC Center also collaborates with several Community Agencies and Adult Programs for the students and their families.
Agencies that partner with PAEC Center
Helping Hands – An adult agency where students have PAID employment
Aspire - Works with transitioning students into day programs
Sequin Services - Transition Specialist works individually with all parents as a liaison between agencies for transition planning.
Veterans Park District – Working in partnership by supporting our After School Program that supports all disabilities on a daily basis from 3 pm to 6 pm with a very low charge for services for 20 students. Transportation is provided home from the program at 6:00 PM. They also provide space free of charge for High School Prom.
Epilepsy Foundation of Chicago - Provides inservices for our staff in regard to the latest procedures in seizure safety, the magnetic device used to assist individuals with seizures and first aid for seizures.
Community Support Services – Assists with job search for transition students, provides a Saturday Respite, and conducts parent meetings three times a year.
Department of Rehabilitation Services - Supports students in seeking jobs, job coaching, transportation and living needs.
Oak Leyden Services Job Club - Provided to transition students while in school and as a continuum after completing PAEC. A variety of topics are covered to prepare the student for job readiness.
Concordia University (Student Interns for observation) - Work closely with Special Education Department in assuring they fulfill their observation hours throughout the school year.
Dominican University (Student Interns for observation) - Work closely with Special Education Department in assuring they fulfill their observation hours throughout the school year. In addition, during summer session, four to six interns are placed in classes for their intern experience as part of their college requirement.
Triton College (Interns for observation) - Transition students work with Ms. Debra Ford in regard to job training, i.e., resume writing and appropriate interviewing techniques
JJs List – Agency that provides support for transition students in regard to Ventra Card use, transportation and businesses that provide job opportunities for transition students, provides information on establishments that support individuals with disabilities in leisure, jobs and volunteering.
Suburban Access - Assists families in obtaining PUNS (Priority of Urgent Needs System) of which 46 PAEC Center students have received State of Illinois Funding in order to receive adult services after completion of PAEC.
Hines Veterans Hospital - Provides a number of student opportunities to train on the premises of the hospital. Students work in a variety of Departments to support their vocational training needs.
Halloween Haunted House - 2015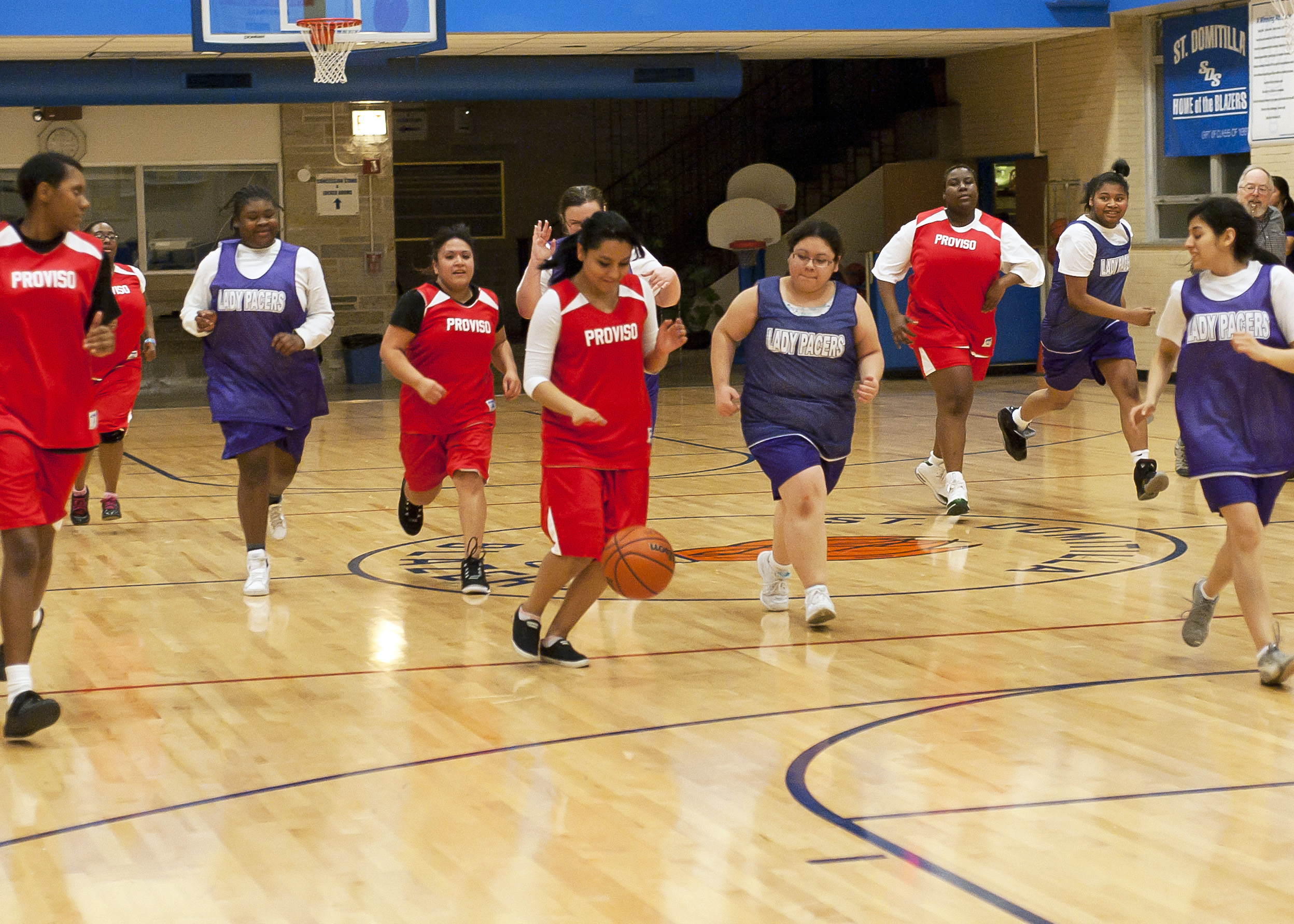 Photos by Dick Maletich